Slot machines have been one of the main attractions of our casino. There is something enchanting about watching the reels turn, and we understand how much our visitors love playing these games. That's why we have over a hundred different slot games available in our casino.

We also tried to add something for everyone, so you will be able to find a small-stakes machine as well as the ones with a higher-amount coin size. All of the slots are located on the same floor, so if it happens that you get bored playing one, you can always try the others.
How to Play Slots
The rules for playing slots are simple. Usually, players pick slots based on the theme and coin size. After you find the one that you like the most, you will try to hit the winning combination. All slots work similarly, and you will have to match a number of symbols on a win line. While people usually believe that they should get three symbols aligned on the middle, here you will have not one, but up to over two hundred different win lines.

If you manage to match the symbols on any of the lines that are available on the slot, you will receive a reward. The payout can vary between a few euros/dollars to several thousands. There was a case when a player won over five hundred thousand playing a twenty-five cent slot. So be sure to check if you are fortunate enough to do the same.

Most slots offer a wild symbol that can replace any other symbol in the game. This way, you won't have to have identical symbols on the win line, and you will be able to win easier. The number of reels and paylines can vary between each slot as well as the highest reward.

One of the interesting things we offer is playing on credit. If you decide to stop playing a specific slot, all you have to do is select the "cash out" or "collect" option, and you will receive your credit or winnings on a ticket. With this ticket, you will be able to continue playing on a different slot or go to the cashier and exchange your ticket for cash. Almost every slot will allow you to select the number of win lines as well as the size of a coin. So if you choose to play a game with five lines and the value of a credit is $0.02, and you bet ten credits, the total bet will be $1.
Progressive Jackpots
The thing that is undoubtedly the most attractive part of slot games is the possibility of winning a progressive jackpot. Each player will contribute to the total reward of this jackpot, and it is increased each time the players fail to win the jackpot. The amount for each spin is rather small, but it is not rare that several machines are linked to the same pool or the same jackpot amount.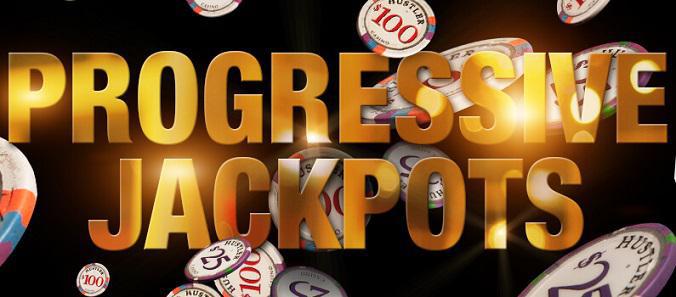 If the player wins this reward, the jackpot will reset to the predetermined value and will continue to increase again. The progressive jackpot is one of the highest rewards you can win on a slot, so be sure to find the ones that offer it. While there might be some requirements you might need to meet to have a chance to win it, it will depend on the specific slot.
Games Available in Cherche
There are so many different slots available in Cherche. So you should be sure to check as many as you can. We will mention only a few most played and those that offer the best rewards.
Wheel of Fortune
Without a doubt, the most popular slot we have is the Wheel of Fortune. At first sight, the game might look like a standard slot with three reels. However, the main attraction is the possibility to activate the wheel of fortune that can give you additional rewards. We offer several versions of this game, and it can vary from standard three-reels to the advanced ones with more reels and bonus multipliers for rewards.
Double 7s
The fan-favorite slot that has a unique vibe of the vintage slots, but with modern rewards. The video slot offers three-reels and jackpots that can be over ten thousand euros. Similarly, you will have bonus features and rewards that will be waiting for you if you're fortunate enough.
Get Rich
As the name suggests, it is a perfect opportunity for every player. The game bears a similarity to the Wheel of Fortune, but there are a few differences as well. The slot is with five reels and an option to select the number of paylines. The players will have a chance of winning multipliers, bonus spins, as well as an incredible jackpot.
Cleopatra
The casinos wouldn't be the same if players didn't have a chance of winning treasures from ancient Egypt. This five-reel video slot with twenty paylines is, without a doubt, the best Egyptian-themed slot. It offers everything from jackpots to free spins and scatters. If you are looking for something that is proven and incredible, Cleopatra might be the right choice for you.
Visit the Gambling Floor
These slots are just the tip of the iceberg, and there are so many games that you can check at the gambling floor of Cherche. We take pride in our collection of slot games, and you will be able to find any theme you can imagine. Besides, you can play penny slots for fun, or you can try and win big. We should mention that if you manage to win a jackpot, the manager will personally visit you to hand you your reward.